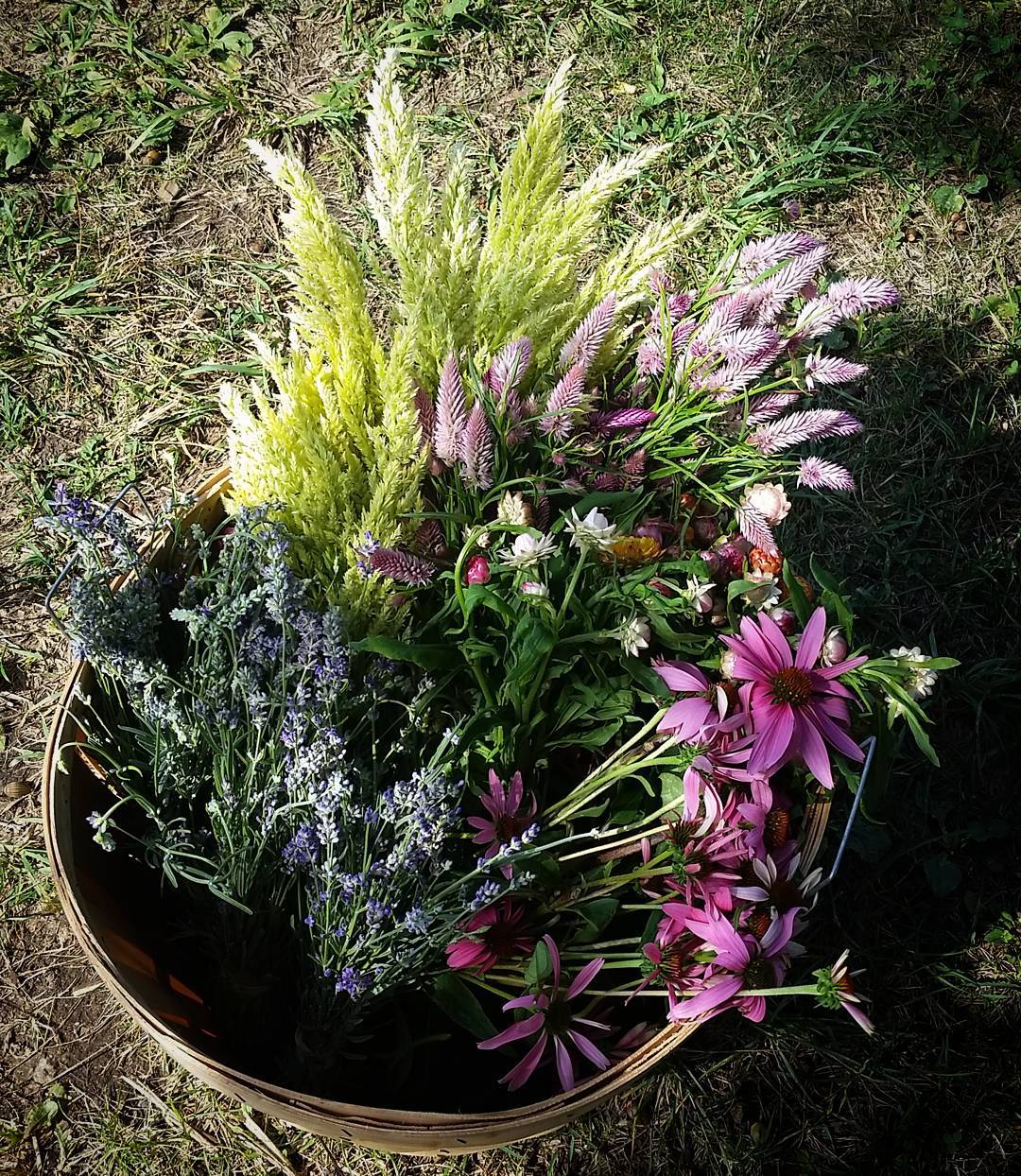 Overview of This Course:
HERBALISM:
medicine making, plant identification & everyday use of herbs
GARDENING:
organic growing & permaculture techniques for the home garden
EARTH CONNECTION:
relationship with the land and plants
SPIRIT CONNECTION:
heart-based practices & intuitive knowing
SERVICE:
knowledge and skills that can be shared with your family and community


Welcome
We invite you to journey with us on a year-long adventure into the plant realm. Wherever you live—be it in the heart of the city, the expanses of the country, or a suburb tucked between the two—this course will help deepen your relationship with the land you call home. You will meet the healing plants that are your neighbors and learn their beloved roles in folk medicine, spiritual practice, and day-to-day wellness. Together we will explore the ways in which plants can bring us joy and a deeper connection to our own wild souls, whether we are working with them to create a flower essence, a lunar tea, or a botanical refuge for pollinators. You will also be guided to create herb gardens tailored to your own unique spaces (even if that consists of a few pots on a stoop), with a special emphasis on permaculture, organic growing methods, and the profound importance of native plants. 


This course will help you rekindle a deep connection to plant medicine, the inner knowing of the heart, and to the Earth that sustains us all. We will transform plants into medicine and handicraft with reciprocity and respect. Our spirits—and the spirit of nature—will be acknowledged in each section of the course. We will reignite our relationship to spirit through practices such as meditation, journaling, reflection, and offerings of gratitude to the land. Through these practices you will recover a sense of kinship, belonging, and interconnectedness to all of life. 


The seasonally inspired content is deep and rich, while being easy to digest and understand. The course weaves together practical, tangible, and down-to-earth skills with practices of the heart and spirit. Lessons will revolve around the Wheel of the Year, as we work with the energies of each particular season and the plants available at that time. Through a framework that draws upon Celtic spirituality, the simple magic of kitchen herbalism, the beauty of botany, and the miraculous wonders found in gardening, you will find yourself with an array of new skills and remembered knowledge.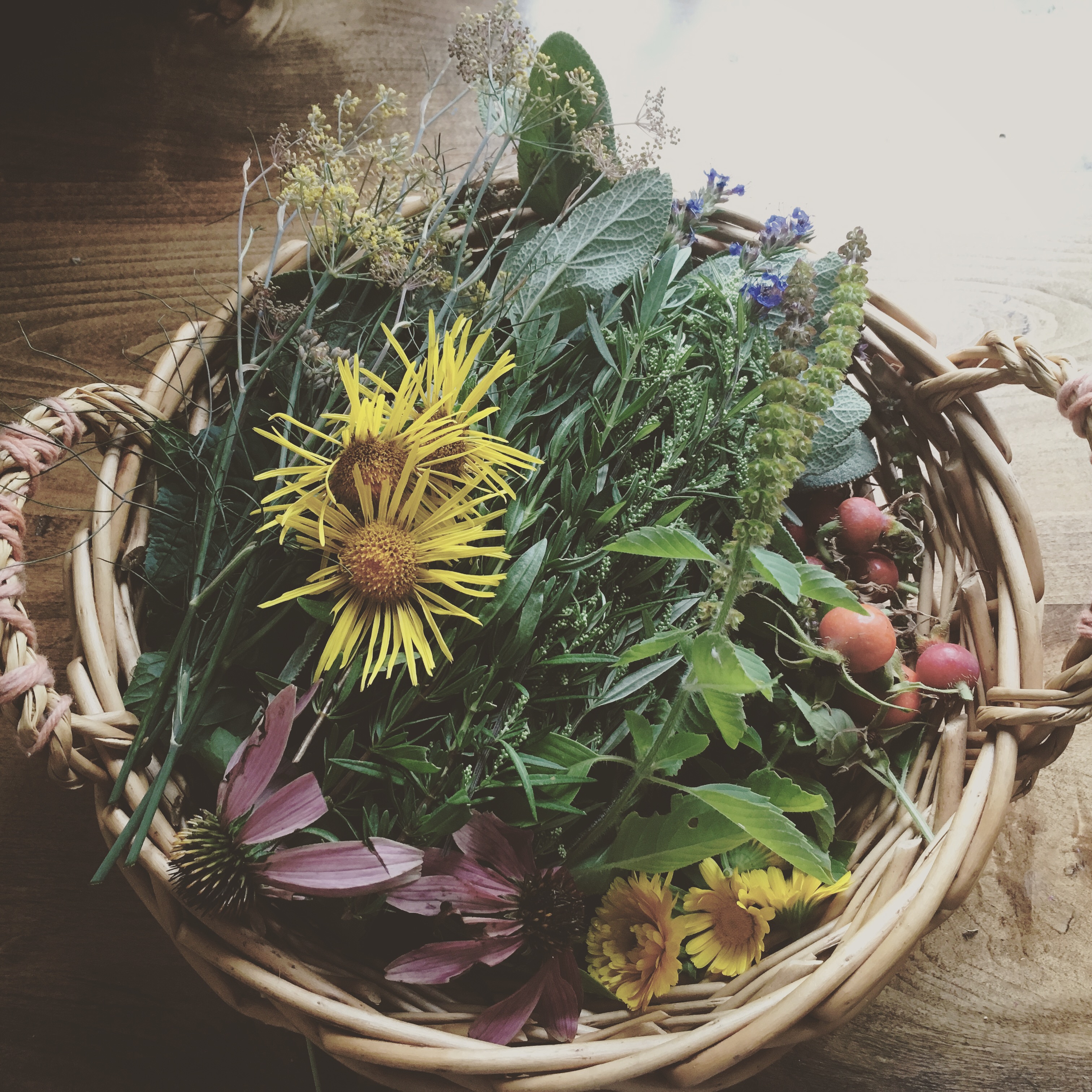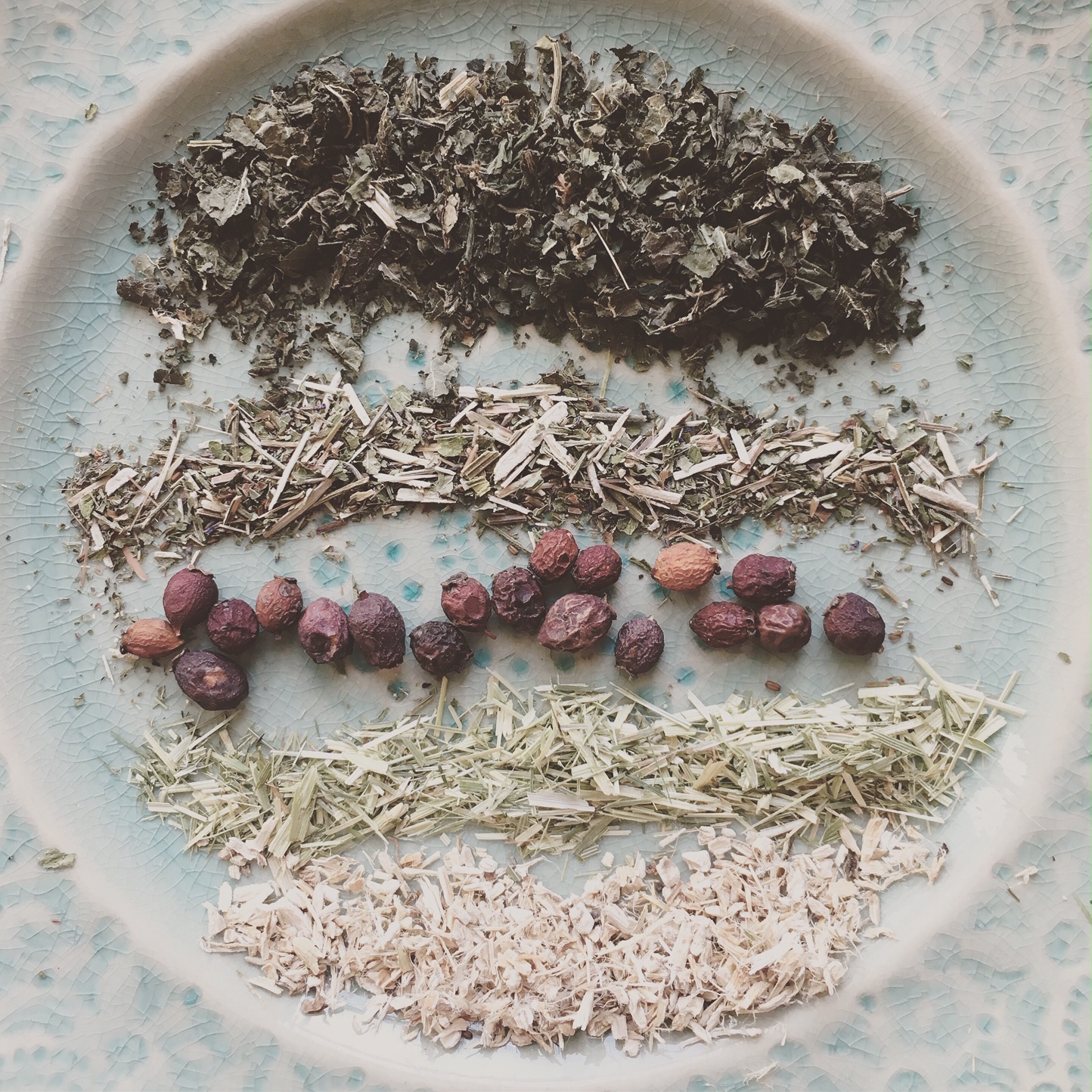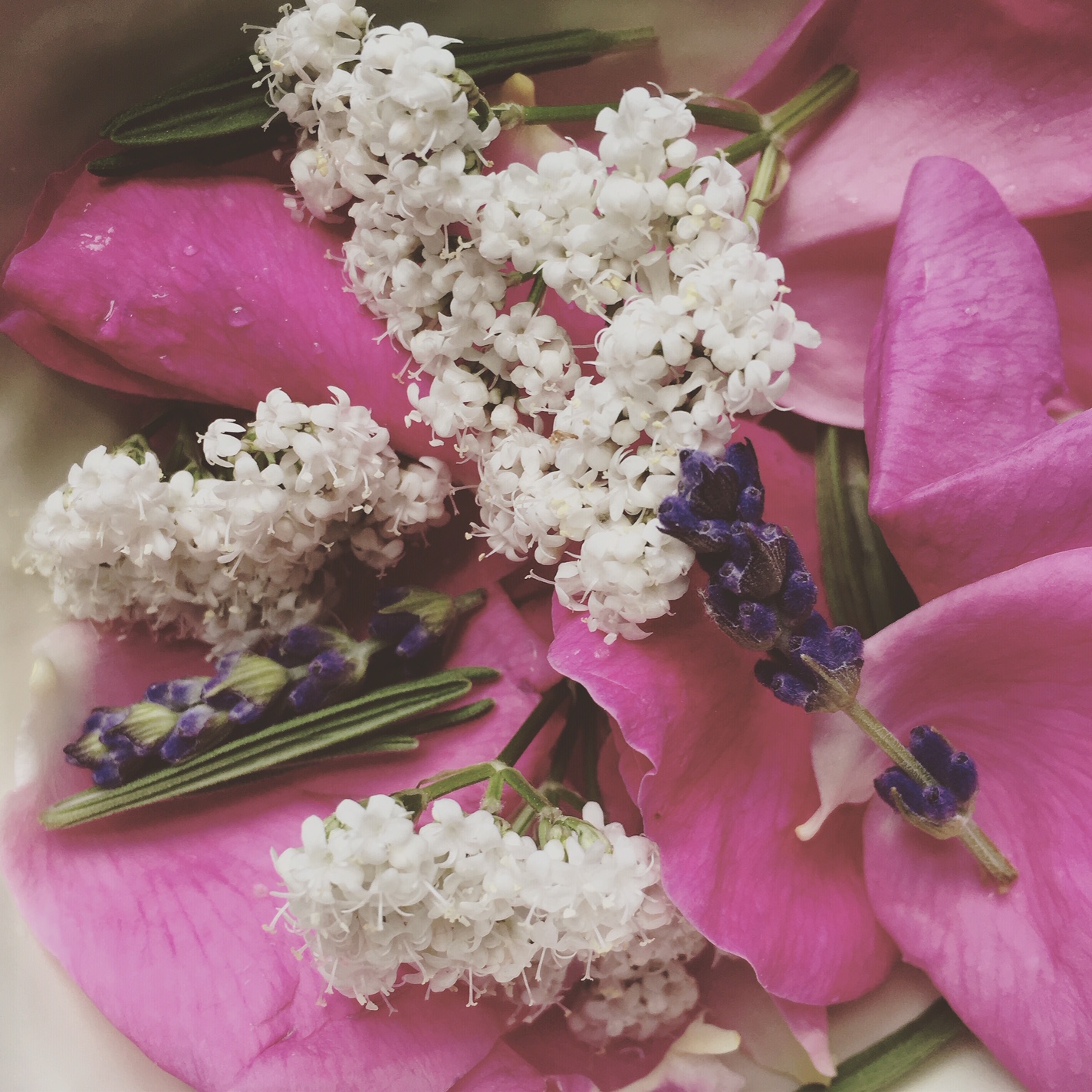 How It Works: 8 Seasonal Lessons
Course material will be released approximately every 6 weeks, following the Wheel of the Year. You will receive an email 1 to 2 weeks in advance of the release dates below which will give you an overview of the herbs & supplies you may want to gather together for your home practice.


~ You can enroll in this course at any point in the year.
~ Once you are enrolled you will always have access to all class material.
~ The course is self-paced and can be completed at any time. However, we encourage you to finish each section within the 6 week time-frame, keeping in sync with the seasons as we move through the year.
~ Students can ask questions and interact with one another in the comments section after each lesson, and also post photos of their home practice projects.
Each Seasonal Section Will Include: 
~ An Introduction to the Seasonal Themes
~ 4 Herb Profiles
~ Garden Walk
~ Medicine Making Practicum
~ Home Gardening Skills 
~ Earth & Spirit Connection 
~ Seasonal Recipes
~ Home Practice & Knowledge Check
~ Further Resources
What You Will Learn:
~ 32 herbs and information on how to grow, wildcraft, and create medicine with them
~ The basics of plant identification
~ 15+ medicine making techniques for the home apothecary
~ Backyard gardening skills such as seed-starting, building healthy soil, garden design, organic weed & pest control and permaculture methods
~ Respectfully harvesting, processing and storing herbs
~ Methods of meeting the natural world directly through the perception of the heart and intuition
~ How to offer gratitude, thanks and healing to the Earth
~ The seasonal energies of the Wheel of the Year (quarter & cross-quarter holidays) & how to work with them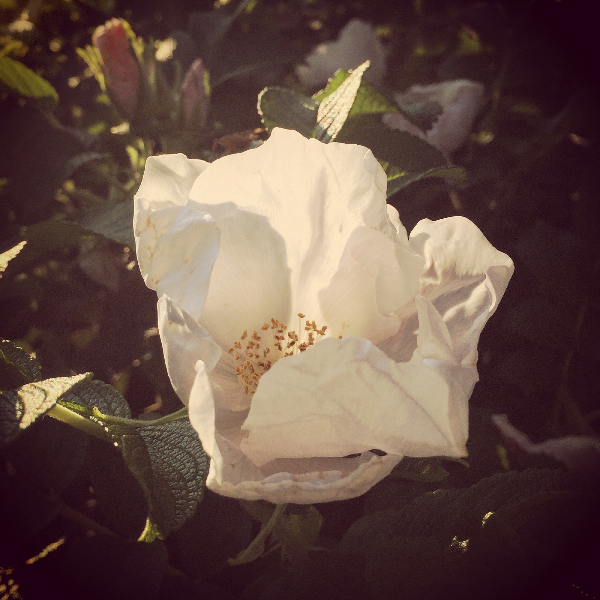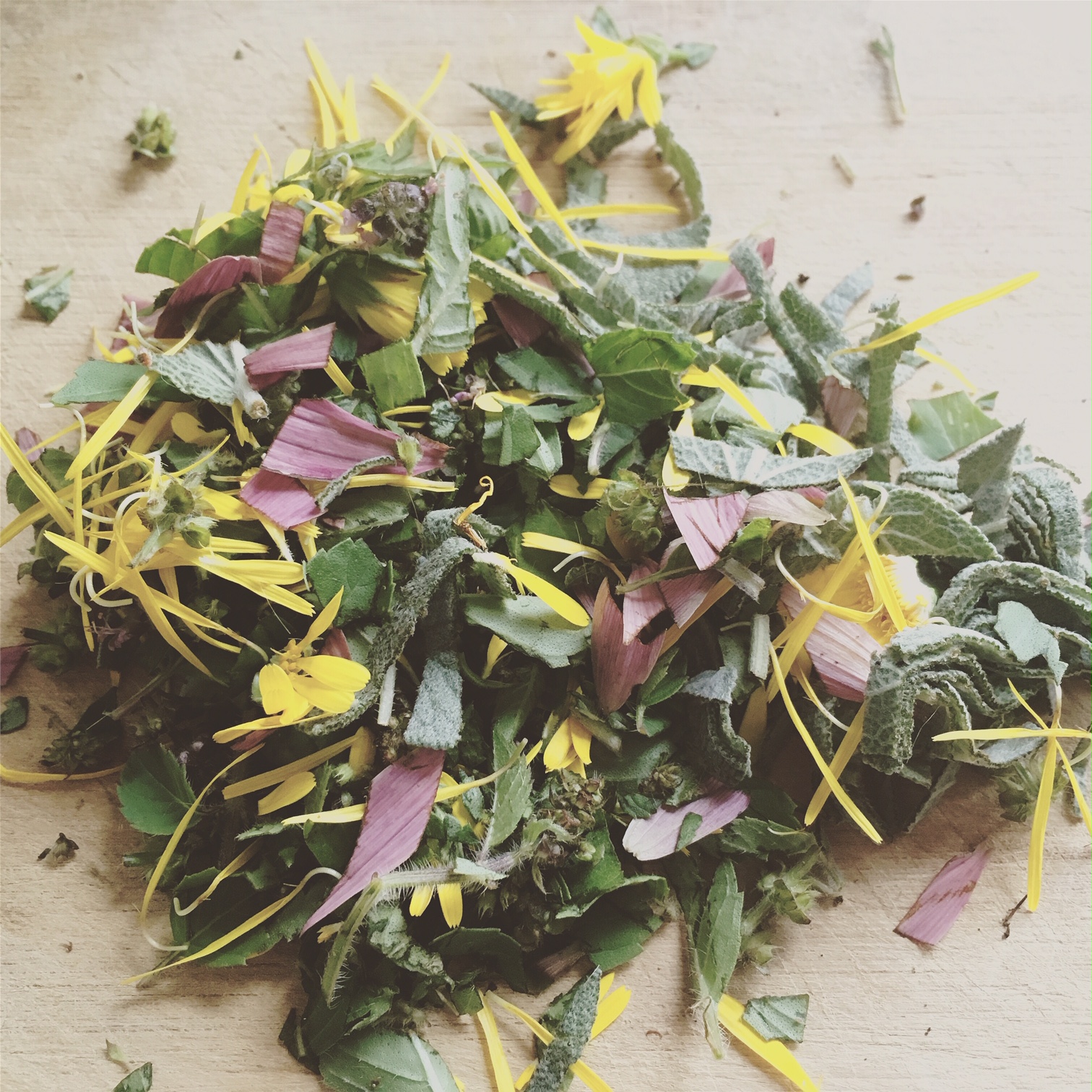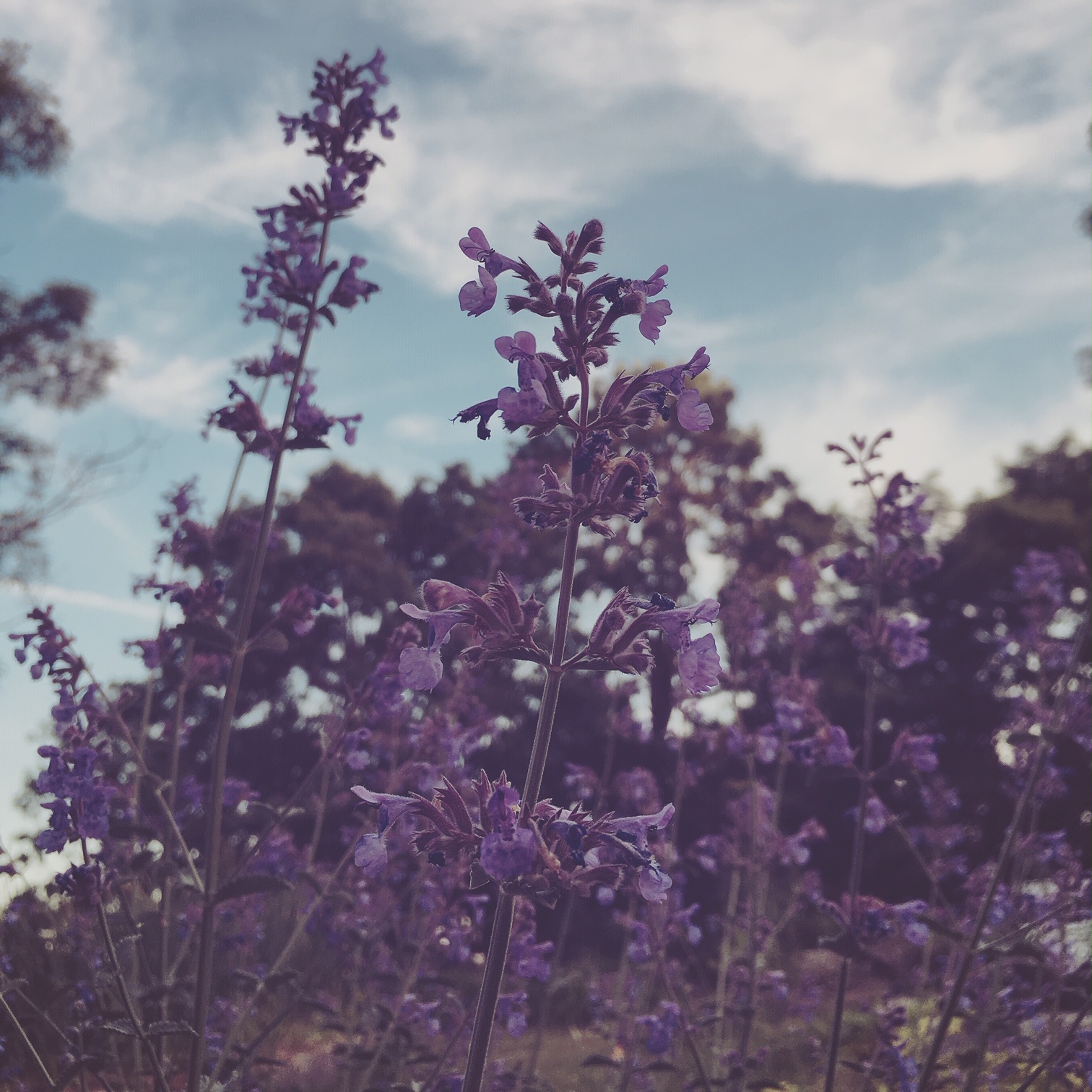 This course may be a good fit for you if:
~ You are seeking a way to connect more deeply with the natural world around you.
~ You are interested in holistic growing methods and permaculture.
~ You want to learn how to grow herbs in a container garden, a small plot of land, or a large farm.
~ You want to know how to use safe, gentle herbs for yourself and your family in everyday life.
~ You are open to exploring heart-based practices and connecting with the spirit of nature.
~ You prefer bite-sized, easily digestible information.
This course may not be a good fit for you if:
~ You seek personalized medical/herbal advice.*
~ You are looking for certification to become a practicing or clinical herbalist.
~ You are turned off by intuitive practices that touch upon the non-physical realm.
~ You need constant contact with instructors.
~ You are looking for a lecture-based course with lessons that exceed fifteen minutes. 
*Please note that our course is meant to be a gateway into the world of herbs. We are not able to give medical advice, and cannot answer questions related to individual health concerns. We will offer information regarding the traditional uses of plants, as well as our own personal experience with them.
Here's a preview of our course curriculum:
Course Curriculum
Available in days

days after you enroll

WELCOME
Available in days

days after you enroll

INTRODUCTION TO MEDICINE MAKING
Available in days

days after you enroll

SUMMER SOLSTICE
Preview: Making Infusions
Preview: Comfrey for Soil, Skin and Spirit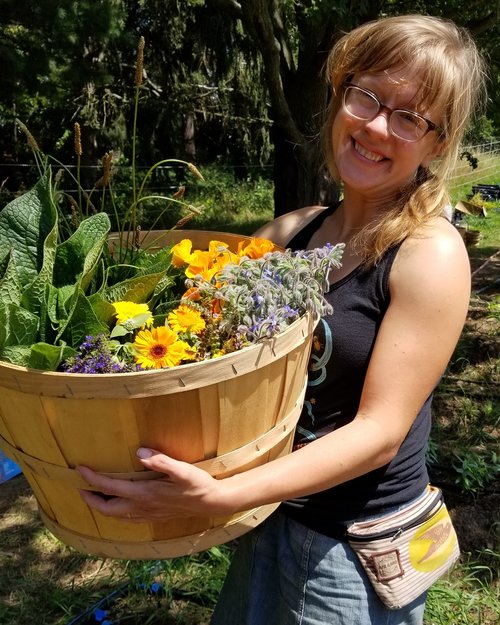 Jenny Hauf @muddyriverherbals
Jenny Hauf was raised in Milwaukee, Wisconsin on a steady diet of Laura Ingalls Wilder, L.M. Montgomery, and the wild shades of green found in her father's and grandparents' gardens. After formally studying creative writing she embarked on a handcrafted study of plants that took her from an urban farm in Milwaukee to the sandhill crane's mating grounds of northern Wisconsin; the sheep and goat pastures of Italy's Piemonte to the technicolor fields of County Cork; a suburban French herb farm with a view of Mont Blanc to an apple paradise on the back roads of central Maine. 
In 2015 she created Muddy River Herbals, a farm devoted to bringing a wealth of herbs, biodiversity, and community to the Boston area. Now in its sixth season, Muddy River has unfurled into a hub of vibrant plants and the humans, pollinators, and other wild lives that love them. Jenny also works extensively with native plants as a landscaper, helping people reclaim their yards so that they can be transformed into ecologically rich gardens that delight the senses and provide habitat for urban and suburban creatures such as butterflies, salamanders, and dragonflies.
The passion that Jenny has for sharing her love and knowledge of plants stems largely from a childhood and young adulthood spent primarily in the built environment. Walking to school from her duplex, she reveled in every oasis that tumbled from the cracks and seams of her neighborhood's sidewalks. In her front yard her dad showed her the magic of monarchs, the delicate helicopters of fruit that twirled from maples, and the conversations of fireflies. Her grandma showed her how love can create magnificent joy through the tending of her poppies, and her tomato-growing grandpa gave her a life-changing gift when he told her that he found the street trees of winter, with their anchored muscle and grace, to be more beautiful than their summer selves. These teachers, along with other mentors and the constant wisdom shared by the plants themselves, have grounded Jenny in a blessed education that she is honored to share with others. 
When she's not in the field Jenny occupies her time with writing, teaching throughout eastern Massachusetts, tending to her indoor and outdoor gardens, and sitting around watching bumblebees.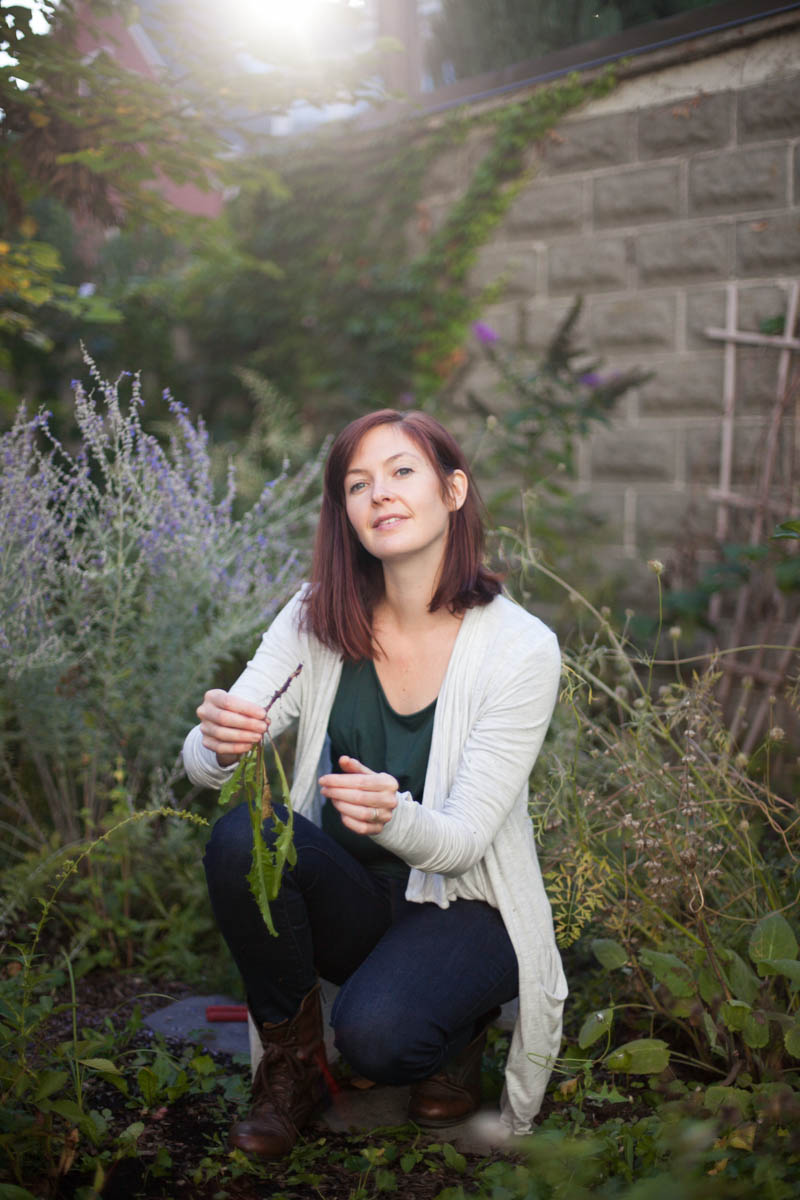 Steph Zabel @steph_zabel
Steph Zabel is a mother, gardener, herbalist, keeper of chickens, facilitator of community and student of the wisdom traditions. She spent her childhood in the south, and her early adult years living abroad before moving to the Boston area. She has a deep love for the shifting seasons of this part of the world and its connections to her ancestral homeland of Ireland.
The majority of her life has involved studying and working with plants in one form or another. Some of her past work experiences include botanical surveying for the National Park Service, researching herbs in the Caribbean and Mexico, and tending plants in greenhouses and nurseries. For many years she worked in the botanical collections at the Harvard University Herbarium.​ 
Steph is a graduate of the clinical herbalism program at the CommonWealth Center for Holistic Herbalism and holds a MSc in ethnobotany from the University of Kent at Canterbury. She has also studied with the Gaia School of Healing, The Boston School of Herbal Studies, Sage Mountain, and many other teachers who have been influential on her path.
In 2011 Steph created Herbstalk, a joyful community-based gathering, which brings together herbalists, teachers and students from across New England. Her vision with this work is to inspire as many people as possible to embrace herbalism in their daily lives.
Steph draws upon her Celtic heritage and the earth-based spirituality of her ancestors. She studies Druidry and is a member of the Order of Bards, Ovates and Druids. It is her joy to help others remember the beauty of the natural world, the wisdom of the heart, and our inherent connections to both Earth & Spirit.
What Other People Have Said:
Steph's teachings continue to guide, inspire, nourish, and even protect me in my work with my clients, myself, and the world at large. What I find amazing about Steph is that she does not just know about plants, she really embodies their essence in her work -- and is a very powerful, soothing, and peaceful presence to be around. She has been a huge catalyst and example for me to remember my power and pursue my life purpose, fervently.
-C.D., 2019 student
Jenny has an incredible light, which you will feel immediately upon meeting her. I had the pleasure of working alongside and learning from Jenny's wealth of knowledge about tending to, caring for, and growing medicinal herbs for an entire season on Muddy River Herbals Farm. It was an incredible experiential learning experience but also just a joy to work side by side with someone who has as much enthusiasm, love, curiosity, and intuitive wisdom as Jenny has. I still use the knowledge I learned on the farm to this day, about the plants, but also about building community around earth stewardship, healing, and infusing joy into the process as much as possible.
- M.K., 2016 apprentice
This course with you feels like it's ignited a true fire and has made me so much more confident in my herbal practice. I just adore you and your spirit and I wanted to acknowledge that and you. This has been the perfect blend of education, woo, friendship, and leadership. It's really been a gift. 
- K.H., 2019 student
I am very grateful for this incredible herbal journey and I will always keep in my heart the circles of love, learning and discovery that we shared every month. You taught us to connect with mother earth in a very special way. I will treasure it for the rest of my life. 
- A.C., 2019 student
I've enjoyed Steph's herb series immensely; her rich knowledge of and joy for plants permeates every class. As a teacher she is articulate, detailed, and generous. Steph's warmth and enthusiasm make her a joy to be around--I can't recommend her classes highly enough!
E.B., 2017 student
Registration Details Are Coming Soon!
This class will open Fall 2020.
Please email us at: [email protected] to get on the waiting list.