The Beltane Season

This course includes 15 video lessons with corresponding downloadable notes. Lessons include:


~ An introduction to the season and its themes
~ 4 herb profiles with health benefits, folklore, plant identification, and growing tips
~ 6 medicine making techniques with recipes
~ 3 ecological gardening skills specific to the season
~ 2 spirit based practices
~ Seasonal playlist (available on Spotify)
~ Recommended resources and further reading


The Beltane course contains 5 hours of video
and over 30 pages of notes.
COURSE CONTENT


THE SPIRIT OF BELTANE:
Introduction to Season
Land Acknowledgement
Clootie Trees
PLANT PROFILES:
Nettles
Violet
Hawthorn
Lady's Mantle
MEDICINE MAKING:
Herbal Juices
Spring Salads
Mead
Infused Honeys
Herbal Pestos
GARDEN WORK:
Introduction to Wild Crafting
Creating an Herb Spiral
Potting Up Seedlings
Preview of Course Platform: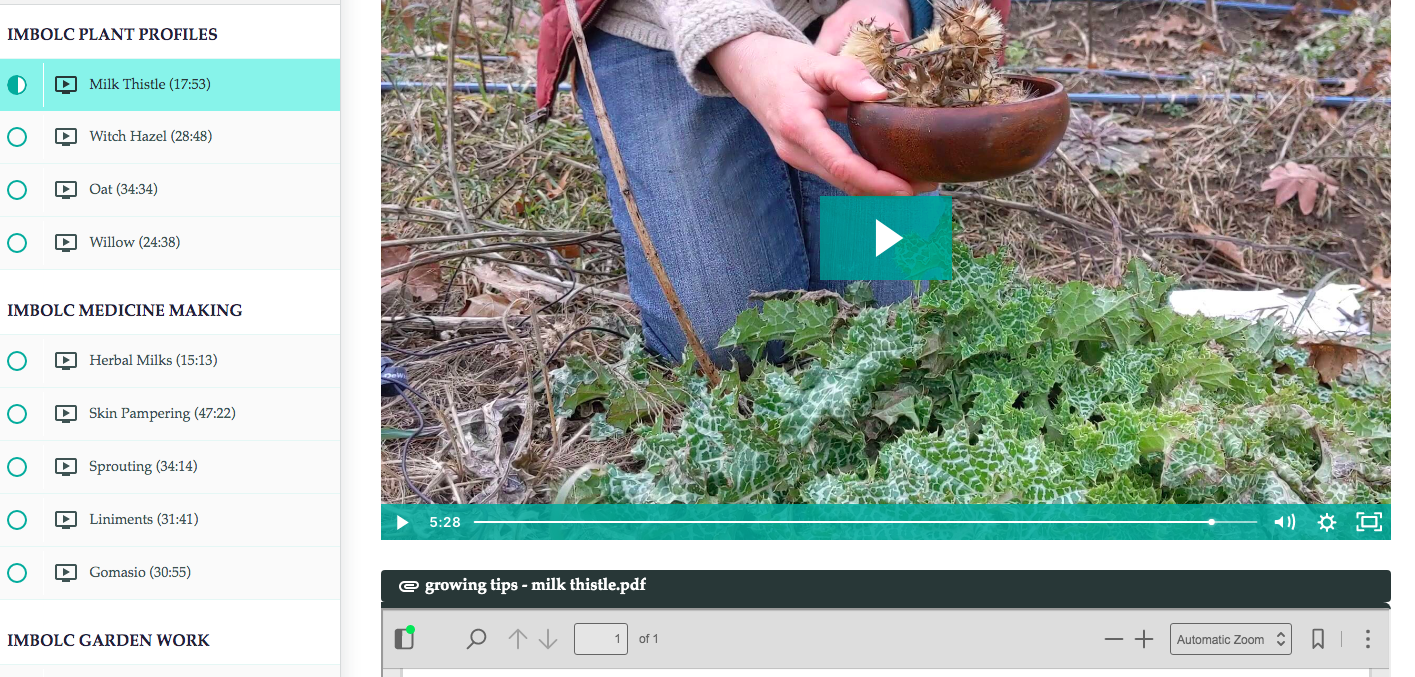 Video lessons are generally 15 - 20 minutes long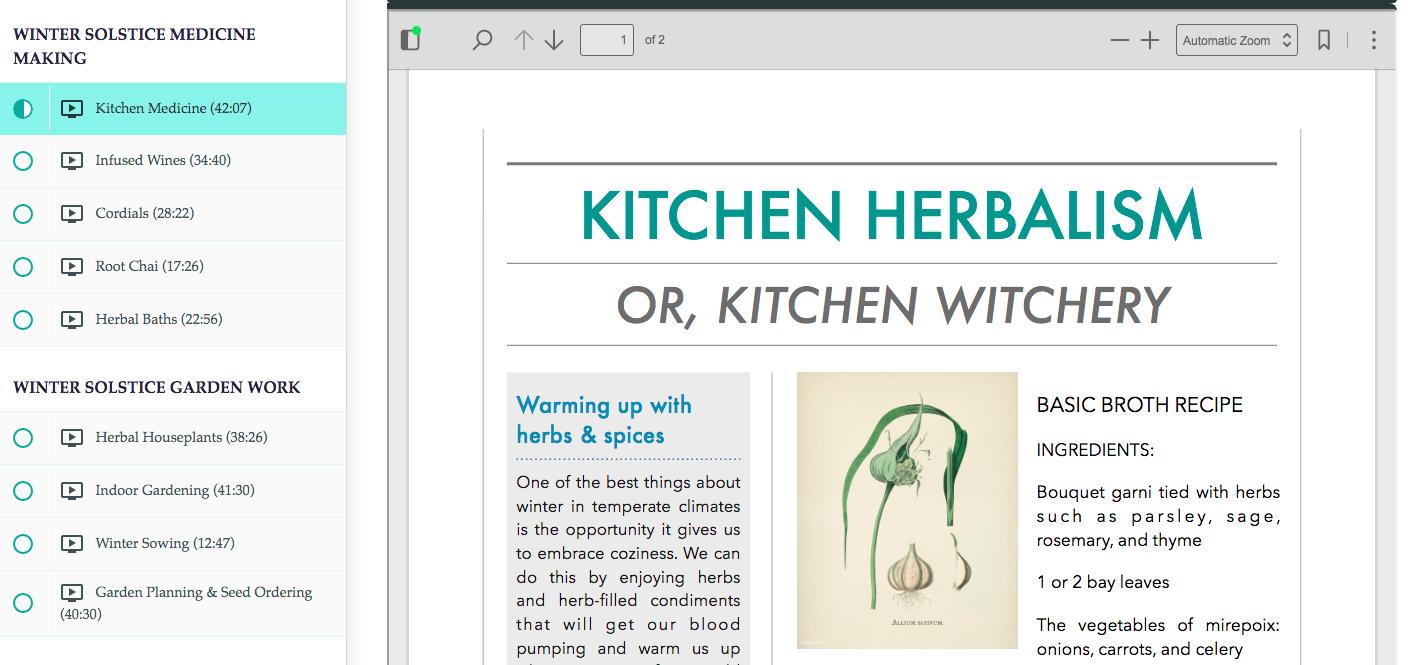 Lessons include downloadable PDF notes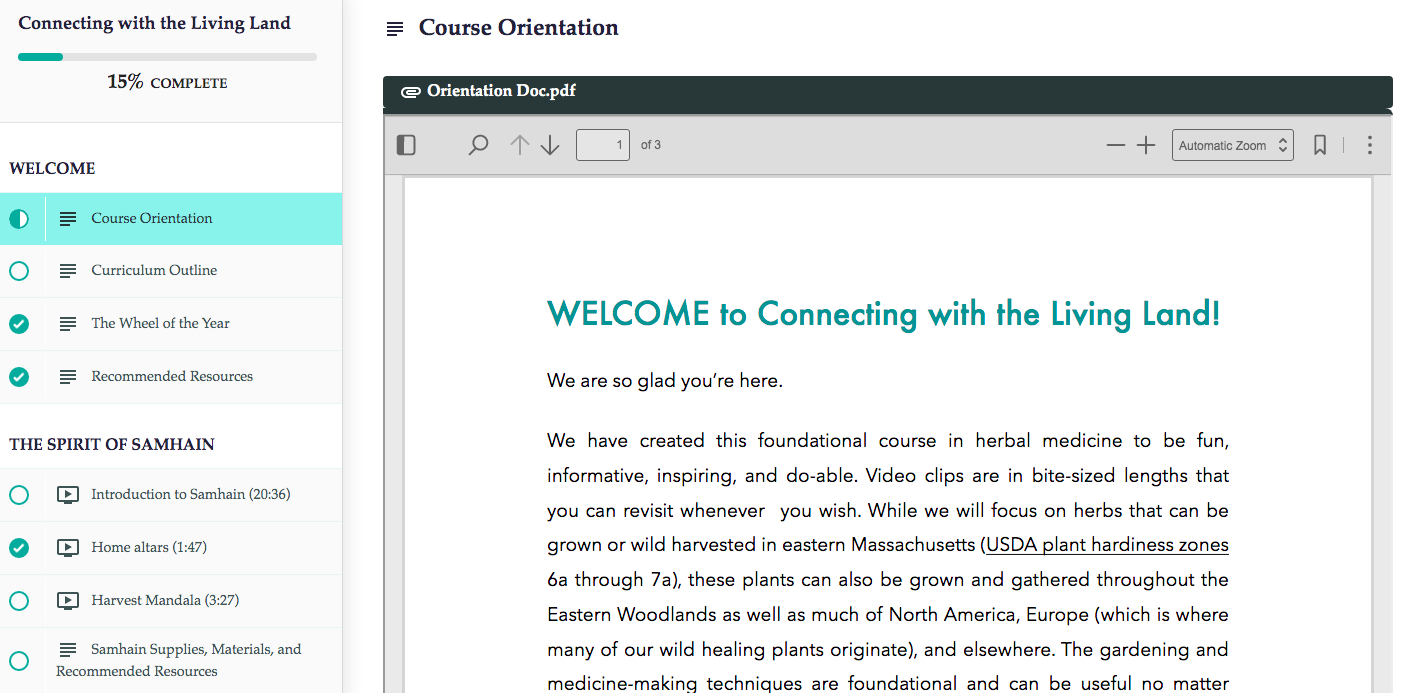 Get oriented in our "Welcome" section which
includes helpful resources to get started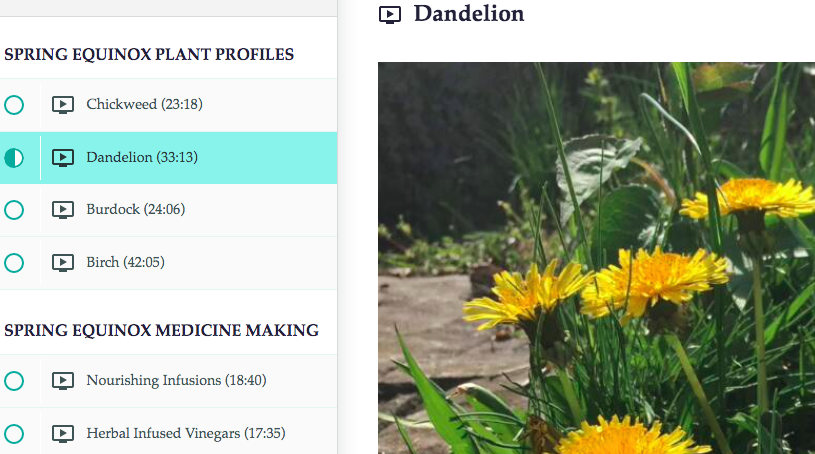 The student dashboard shows past & current
content as well as completed lesson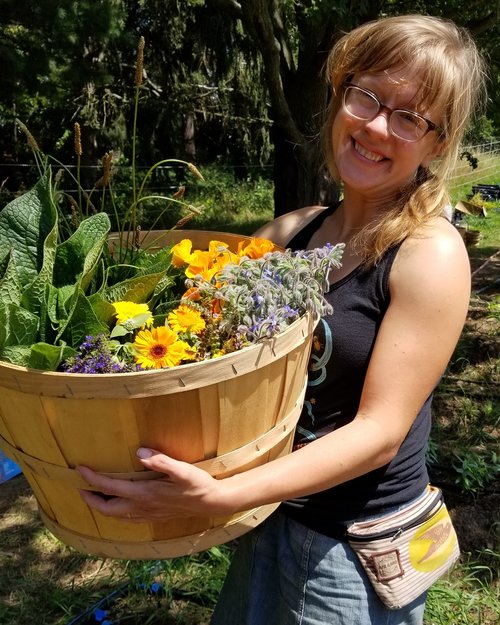 Jenny Hauf
Jenny is a teacher, grower, and writer. She was raised in Milwaukee, Wisconsin on the wild shades of green found in her father's and grandparents' beloved gardens. 
After formally studying creative writing she embarked on a study of plants that took her from an urban farm in Milwaukee to the sandhill crane's mating grounds of northern Wisconsin; the sheep and goat pastures of Italy's Piemonte to the technicolor fields of County Cork; a suburban French herb farm to an apple paradise on the back roads of central Maine. 
In 2015 she created Muddy River Herbals, a farm devoted to bringing a wealth of herbs, biodiversity, and community to the Boston area. Now in its seventh season, Muddy River has unfurled into a hub of vibrant plants and the humans, pollinators, and other wild lives that love them. Jenny also works extensively with native plants as a landscaper, helping people reclaim their yards so that they can be transformed into ecologically rich gardens that delight the senses and provide habitat for creatures such as butterflies, salamanders, and dragonflies. Empowering people to live in engaged reciprocity with their environments is among her greatest passions.
Connect with Jenny: @muddyriverherbals / @livinglandcourse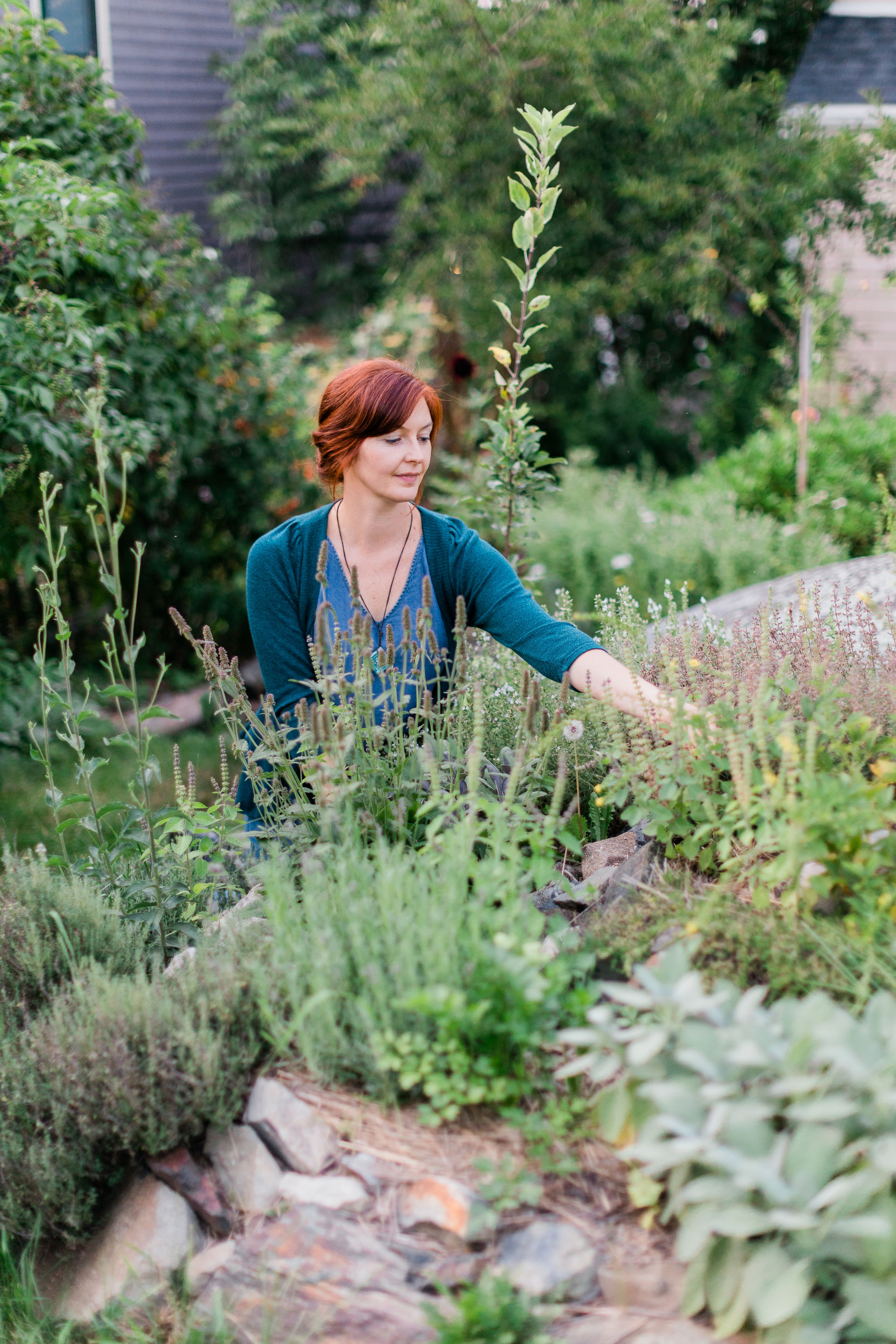 Steph Zabel
Steph is a mother, gardener, herbalist, keeper of chickens, facilitator of community and student of the wisdom traditions. She spent her childhood in the south, and her early adult years living abroad before moving to the Boston area. She has a deep love for the shifting seasons of this part of the world and its connections to her ancestral homeland of Ireland.
Steph is a graduate of the clinical herbalism program at the CommonWealth Center for Holistic Herbalism and holds a MSc in ethnobotany from the University of Kent at Canterbury. She has also studied with the Gaia School of Healing, The Boston School of Herbal Studies, Sage Mountain, and many other teachers who have been influential on her path. For many years she worked in the botanical collections at the Harvard University Herbarium.​ She is the creator of Herbstalk, a lively community-based gathering, which brings together herbalists, teachers and students from across New England. 
Steph draws upon her Celtic heritage and the earth-based spirituality of her ancestors. It is her joy to help others remember the beauty of the natural world, the wisdom of the heart, and our inherent connections to both Earth & Spirit.
Connect with Steph: @steph_zabel / @livinglandcourse
What Our Students Say:
"This course is a joy. Learning practical skills and traditions in using herbs through the year for health, vitality and well being is such a gift, especially from Steph and Jenny, who have such a depth of knowledge and great chemistry as a teaching duo."
"You work beautifully together to bring the spirt of nature into all you do. You have totally enriched my life and deepened my love and knowledge of nature. I did not know that this would be possible from an online class! Thank you both for your amazing work!"
"This course is such a beautiful way to observe and appreciate our movement through the yearly cycle. I love the way Steph & Jenny marry ritual and spirituality - with practical plant medicine and growing techniques. This course feels immersive and well balanced. And, I'm thrilled to have these resources to return to again and again." - Samantha
"This is by far the best investment in self-care I have made in a long time. It has been such an important way to feel inspired and connected this year. I get great, mind-revving ideas; enjoy the company of two smart, gentle and grounded women; and I have a sense of the world around and within me in a new and powerful way."
"I am so happy that I found this course! The lessons are very digestible in size and the written content is informative without being overwhelming. I really enjoy the range of topics covered each month from medical uses to growing tips and potential recipes. I would recommend this to anyone looking to get started with their herbal journey." -Madison S.


Stay in Touch Through the Seasons
Sign up for our free seasonal newsletter, which is released eight times a year in alignment with the eightfold Wheel of the Year.
We look forward to celebrating the seasons with you!
Other Ways to Learn With Us

We are in the process of creating mini-courses for each of our seasonal modules. The following seasons are ready, and the rest will be added soon...
Or, check out our self-paced, year-long course,
which covers the entire Wheel of the Year.